Who We Are
Loyal Industrial
At Loyal, we providing offer a broad selection of seals, bearings, hydraulic pump, bearing units and mechanical tool to keep your operations moving smoothly.
WATCH VIDEO
Established in 1987, Loyal Corporation is the market leader of bearings applications in the Europe trailer and manufacturers industries. Since 2009, we have sold more than 90 million bearings to truck and industries manufacturers.
At Loyal, we providing offer a broad selection of seals, bearings, hydraulic pump, bearing units and mechanical tool to keep your operations moving smoothly.
At Loyal, we have one single goal in mind: to make you a satisfied customer in Bearing market.
That single focus, driven from every aspect of the loyal's operation, is the key to our ongoing success in machinery parts market. If you're a satisfied customer, you'll come back to us when you have additional bearings needs in the future.
Loyal has broad application experience across a wide range of industries including pulp and paper, railway, Industrial transmissions, mining & mineral processing, metals, automotive, food and beverage, and marine. Whatever your industry or application, your local Loyal Solution agent can work with you to meet your most pressing challenges.
An Loyal Proactive Reliability Maintenance agreement with a paper manufacturer improved machine availability, resulting in a significant production increase.
Reconditioning and upgrading of machine tool spindles enabled an automotive plant to achieve high productivity and optimum quality of final product.
Loyal solution improved continuous caster roll line service life in a steel plant , enabling increased production from 20 to25.1million tonnes without unplanned stops
Loyal remanufacturing of railway hub units improved cost efficiency for a rail freight line
A windfarm was able to reduce maintenance costs and reduce product replacements with Loyal's bearing remanufacturing services.
An integrated maintenance programme with remote diagnostics improved reliability for a marine shipping fleet.
A new design for a roller support unit in a cement plant reduced energy consumption by 5%.
A Maintenance Strategy Review for an energy producer led to improvements that increased machine availability from 90% to 93%.
An Loyal Integrated Maintenance Solution (IMS) agreement for a multi-site water producer increased mean time between failures in critical bearing applications by 100%.
What We Do
At Loyal, we have one single goal in mind: to make you a satisfied customer in Bearing market.
Loyal corporation support the machine components with an engineering team dedicated solely to the manufacturer industries.
In addition to high-quality bearings, engineered steel and mechanical power transmission components, we provide valuable integrated products and services.and award winning customer service is enough to maintain our position as the loyal and excellent bearings and machine parts supplier.
Globally, our people provide reliable answers for a wide range of operations in manufacturing, mining, medical equipment, aerospace, transportation, oil and gas – and other diverse industries.
Loyal provide bearing and related technologies to OEM and aftermarket customers.
We supply products and services that can help keep your operations moving forward, whether you need wheel bearings kits for commercial vehicles, durable housings for bearings in dirty environments, couplings that avoid metal-to-metal contact between motors and gearboxes, repair bearings services for oilfield, high speed bearing for an aircraft engine shaft, or other parts and services for your Hydraulic pump.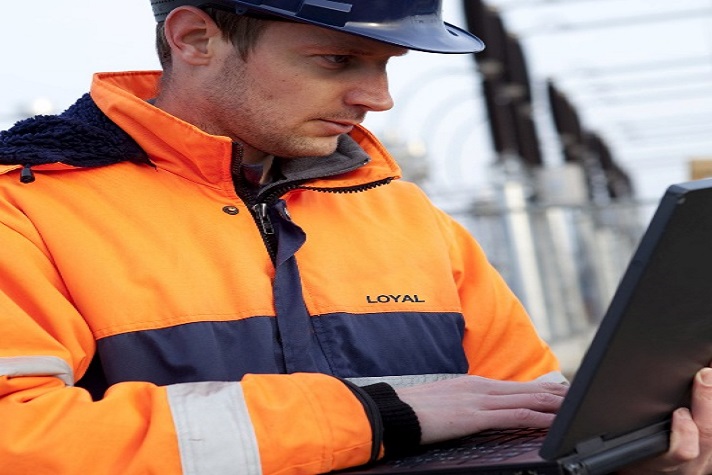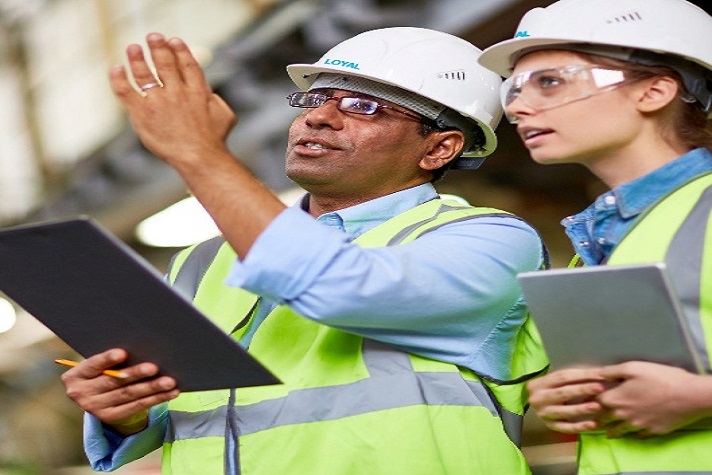 CORPORATE RESPONSIBILITY
What We Value
We hope our team will allow you to select the optimum bearing and other machine components for your application.
Loyal's solutions enhance productivity and safety for more than half a billion workers annually. Our machinery solutions include a mix of products, from rugged mobile computers, Reliability engineering services , bar code scanners, and printing solutions, Engineering Consultancy Services, On-site and predictive maintenance ,Repair and maintenance services
If assistance is required, please contact Loyal, and the company's engineers and computer programs can quickly supply the information you need.
you will find a wide range of bearings that will satisfy almost any requirement; however, special bearings not listed here are available by contacting Loyal.
We work with you to be sure the bearings and Hydraulic pump you get match the needs of your industry.
Bearings, units and housings experience and knowledge of rotating machine reliability. Loyal has combined all of it to form a uniquely services.
Today, the world runs on critical machine and Transmission technology , cargo ship , Planes , trucks , Factories , Steel manufacturing centers , Vehicles . These are thing people depend on every day. And the companies behind them depend on us to help solve some of the toughest bearing and machinery parts challenges on the planet. At Loyal, we're dedicated to improving people's lives and the environment with Bearings technologies that are more reliable, efficient, safe and sustainable.
We are the pioneering bearing technology leader, Every industry has its unique challenges, but virtually all industries share the goals of increased machine uptime, reduced maintenance, improved safety, energy savings and lower Total Cost of Ownership. With expertise in a wide range of disciplines and decades of experience as a technical partner to both equipment manufacturers and end users in every major industry, Loyal is supplying not simply items yet overall incorporated remedies that assist our clients accomplish their objectives.
Loyal has decades of experience in remanufacturing. Our bearing centers offer professional capabilities to remanufacture, refurbish, recondition, rework or upgrade of key industrial components and systems.
Loyal at its very core is a Technical machinery company and able to assess bearing performance in non-standard running conditions. Given your bearing application specifics, we can also provide you with bearing life calculations so you'll know the bearings you're using will exceed your expectations. The world's demand for bearing keeps growing and we define our bearing history by the innovations we've introduced.
Our customers rely on Loyal products to advance sustainable progress and improve living standards. This promise to better extends to our Loyal company Team where we strive to be a model for Bearings and machinery market responsibility.
Loyal corporation con- tinues to maintain the leader in the design, manufacture and marketing of rolling bearings, as well as complementary products such as Hydraulic pump.
Should you have any machine part end issues, our failure analysis lab is staffed with world class engineers who specialize in determining the root cause of failure. With state-of-the-art equiptment,
Loyal also holds an increas- ingly important psition in the market for linear motion products, high-precision aerospace bearings, machine tool spindles and plant main- tenance services.
Loyal provides a broad range of bearing designs and configurations for use in Aerospace , Agriculture machine , Automation tool , trucks , Compressors , Construction equipment, Electric motors , Food machine parts , Industrial pumps
Industrial transmissions , Mining processing , Ocean energy , oilfield machine ,Electric motors.
Our special engineers team can provide a clear picture of what occurred about machine, so that future bearing failures can be avoided in time.
If you require Loyal Bearing Engineering support, please contact your local Sales Representative
With our partners, we are providing the machinery parts solutions that help our customers build a better bussiness world. Find out more about our amazing employees, committed partners, customers, suppliers bearings opportunities.